One of the Largest Libraries Formed by an Individual in the 15th Century
1552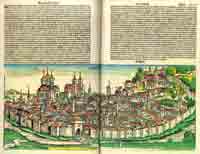 A woodcut from the Nuremburg Chronicle, showing Erfurt, 1493.
(View Larger)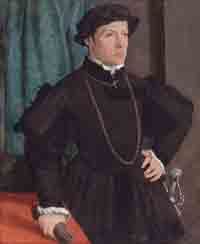 Portrait of Johann Jakob Fugger, 1541.
(View Larger)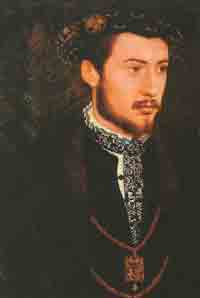 16th century portrait of Albert V, Duke of Bavaria by Hans Mielich.
(View Larger)
In 1552 Melchior Schedel, grandson of the 15th century Nuremberg physician, writer, and book collector, Hartmann Schedel, sold about 370 manuscripts and 600 printed works from Hartmann Schedel's library to patron of the arts and book collector Johann Jakob Fugger. Hartmann Schedel's library was one of the largest formed by an individual in the 15th century. He is best-known as the author of the Nuremberg Chronicle (1493).
In 1571 Fugger sold his library, incorporating Schedel's, to Duke Albert V of Bavaria. It became the cornerstone of the Bayerische Staatsbibliothek.
View Map + Bookmark Entry